La puntuación está basada en 27 votos.
"Voodoo Lounge" es el vigésimo álbum de los británicos The Rolling Stones, publicado el 18 de julio de 1994 bajo el sello Virgin Records y que fue producido por Don Was y The Glimmer Twins. Fue el primer trabajo publicado tras firmar contrato con Virgin y aparece tras un receso que hizo la banda para cargar pilas y para dar salida a las inquietudes individuales de los miembros de la banda.

"Voodoo Lounge" también es el primer trabajo de los Rolling en que no aparece el bajista Bill Wyman, quien abandonó la banda durante ese período de descanso.

El álbum muestra una mezcla de estilos clásicos en los Stones, entre el blues, el R&B y el country, con la mano mágica de Don Was para ofrecer ese sonido clásico de los Rolling que tanto gustaba a su público.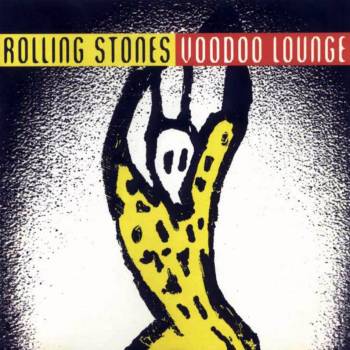 Las grabaciones se realizaron en la casa de Ronnie Wood en Irlanda y en los estudios Windmill Lane Studios en Dublín, terminándose de mezclar en los estudios A & M de Los Angeles y en Right Track Recording de Nueva York.
El álbum
debutó en el primer puesto en las listas británicas y el segundo en Estados Unidos
. En 1995 "Voodoo Lounge"
consiguió el premio Grammy como Mejor Álbum de Rock
y fue seguido por una extensa gira denominada "Voodoo Lounge Tour", que vendió más de seis millones de entradas, siendo
la gira que mayores ingresos había generado hasta ese momento
.
"Voodoo Lounge" generó cuatro sencillos
. "Love Is Strong", el primero de ellos, fue lanzado el 4 de julio de 1994 y es la que abre el álbum. Fue escrita por
Mick Jagger
y
Keith Richards
y trata sobre la atracción que surge entre un cantante y otra persona. Si bien el sencillo no obtuvo demasiado éxito, el tema
fue interpretado por los Rolling Stones en la gala de los MTV Video Music Awards de 1994
.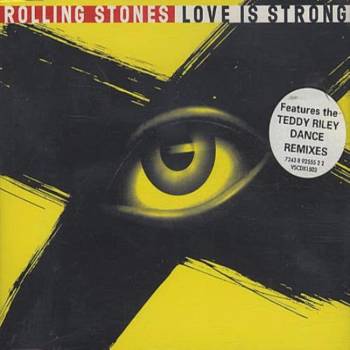 En segundo sencillo, titulado "
You Got Me Rocking
", apareció publicado el 26 de septiembre de 1994. Fue escrito por Jagger y Richards, con producción de Don Was y The Glimmer Twins. Ideada inicialmente como un tema de blues, finalmente terminó siendo una potente canción de rock.
"Out of Tears" es el tercer sencillo del álbum "Voodoo Lounge"
, un tema publicado el 28 de noviembre de 1994, con los mismos compositores y productores que el anterior. Nos presenta la voz de
Mick Jagger
unida a las guitarras de Ronnie Wood y Keith Richards, con un destacado solo de Wood.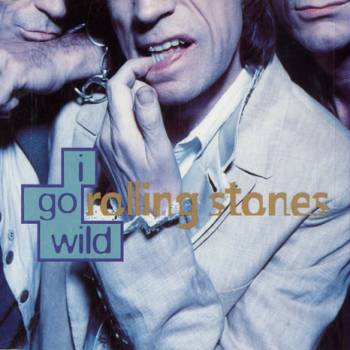 El cuarto y último sencillo del álbum se titula "I Go Wild". Compuesto principalmente por Jagger, se lanzó el 3 de julio de 1995 para Reino Unido. El single se acompaña por un vídeo grabado en el ex-templo de San Lázaro en la Ciudad de México.
Listado de canciones
2 Comentarios de los usuarios
: chido albumm grasias
teodoro salas: genio mick jagger