Estilo(s)
|
RnB/Swing,Ballad
La puntuación está basada en 7 votos.
Reseña
"E=MC2" es el undécimo trabajo de estudio de la cantante estadounidense Mariah Carey
, un álbum lanzado el 15 de abril de 2008 por el sello Island Records y cuya producción ejecutiva corrió a cargo del músico LA Reid y la propia Mariah Carey. Las grabaciones se realizaron entre 2007 y 2008, y la composición de los temas se produjo durante la gira "Adventures of Mimi Tour", en 2006.
Se trata de un trabajo más vocal, que
incluye baladas y canciones de estilo pop y R&B
que tratan sobre el devenir personal y profesional de la diva, con el trasfondo de su separación matrimonial y los distintos romances que tuvo, incluída una relación de tres años con el cantante
Luis Miguel
.
El álbum
debutó en el primer puesto de la lista de discos más vendidos
, la Billboard 200, con más de 400.000 copias vendidas durante la primera semana en las tiendas.
Del álbum se extrajeron cuatro sencillos. El primero de ellos, "Touch My Body", coproducido junto a la cantante y compositora de R&B y soul Crystal "Cri$tyle" Johnson, fue lanzado el 12 de febrero de 2008.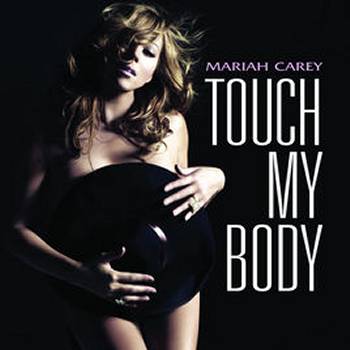 El siguiente, "Bye Bye", se publicó el 15 de abril de 2008 y nos presenta un diálogo entre la cantante con su padre fallecido.
"I'll Be Lovin 'U Long Time", el tercer sencillo, fue presentado el 1 de julio de 2008 y vino acompañado por un vídeo dirigido por Chris Applebaum y grabado en Hawai.
El cuarto y último sencillo fue el titulado "I Stay in Love", una canción de estilo R&B con acompañamiento de batería en el que nos muestra a la cantante llorando por una ruptura sentimental.
La promoción del álbum estaba prevista que estuviera acompañada por una extensa gira que finalmente Mariah Carey canceló por problemas de salud, según confirmó la propia artista.
El álbum "E=MC2" se estrenó en lo más alto de la lista Billboard
en Estados Unidos, posición que mantuvo durante dos semanas consecutivas.
Listado de canciones del álbum E=MC2