Me. I Am Mariah... The Elusive Chanteuse
Mariah Carey

La puntuación está basada en 3 votos.
Reseña
El álbum "Me. I Am Mariah… The Elusive Chanteuse" fue lanzado el 23 de mayo de 2014 bajo el sello Def Jam
y supuso el decimocuarto álbum de estudio de la estadounidense Mariah Carey.
Programado inicialmente para ser estrenado en 2012 bajo el título de "The Art of Letting Go", su lanzamiento se vio retrasado ante el fracaso comercial del sencillo que se avanzó como adelanto del álbum, "Triumphant (Get 'Em)". A raíz de ello, Mariah Carey se puso a trabajar para mejorar el material ya preparado y para añadir nuevos temas que redondearan el trabajo, que
fue rebautizado como "Me. I Am Mariah… The Elusive Chanteuse"
.
Finalmente,
el álbum apareció en el mercado en mayo de 2014
, dos años después de lo previsto. Contó con la producción ejecutiva de la propia Mariah, junto a Bryan Michael Cox y Jermaine Dupri, uno de los colaboradores habituales de la estrella.
Mariah Carey trabajó rodeada de una lista importante de personas del mundo de la música, incluyendo a DJ Clue?, Randy Jackson, Q-Tip,
R. Kelly
, David Morales, Loris Holland, Stevie y James Fauntleroy II, entre otros muchos.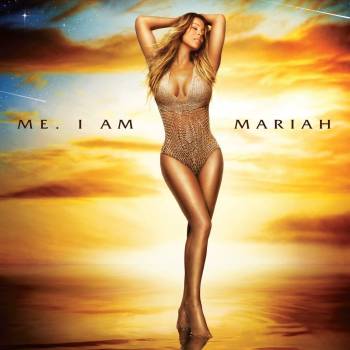 "#Beautiful" fue el principal sencillo extraído del álbum
y fue lanzado el 7 de mayo de 2013 y fue interpretado a dúo por Mariah Carey junto al cantante y compositor estadounidense Miguel Pimentel.
El vídeo fue estrenado en el programa de televisión American Idol
, en cuya temporada 12 Mariah Carey participó como jurado. El sencillo alcanzó el puesto número 15 en la lista Billboard Hot 100.
Otros sencillos del álbum fueron "The Art of Letting Go" (lanzado el 11 de noviembre de 2013), "You're Mine (Eternal)" (12 de febrero de 2014) y "You Don't Know What to Do" (30 de junio de 2014), junto al rapero Wale.
"Me. I Am Mariah... The Elusive Chanteuse" está compuesto por quince temas con una base R&B
, pero que incorpora aportaciones de otros estilos, como el hip-hip, el soul o el gospel. Incluye baladas, canciones clásicas de pop y de soul y nos ofrece un recorrido por la historia de la música americana.
El álbum
debutó en el tercer puesto en las listas estadounidenses
, pero pronto fue descendiendo en la clasificación. El resultado final de ventas estuvo muy por debajo de lo que Mariah Carey había cosechado con trabajos anteriores.
Listado de canciones del álbum Me. I Am Mariah... The Elusive Chanteuse