Memoirs of an Imperfect Angel
Mariah Carey

La puntuación está basada en 11 votos.
Reseña
El decimosegundo álbum de Mariah Carey se titulo "Memoirs of an Imperfect Angel"
y apareció en las tiendas el 29 de septiembre de 2009, bajo el paraguas del sello discográfico Island Records. Contó con la producción ejecutiva de LA Reid y la propia Mariah Carey, junto a varios colaboradores que aparecieron en los créditos de cada canción.
Mariah venía de promocionar su trabajo anterior, "
E=MC2
", cuando publicó este nuevo álbum,
un disco con 17 canciones que se anunció como un conjunto de baladas y canciones intimistas
en las que la intérprete reflexiona sobre momentos importantes en su vida. Algunos son temas inspirados por las personas que la rodean.
El disco venía acompañado por un segundo CD con el vídeo del primer sencillo, "Obsessed", una segunda versión del mismo sencillo, pero en formato remix con la colaboración de Gucci Mane y tres versiones remezcladas. Además, se acompañaba de un libreto de 34 páginas donde se hablaba sobre la vida personal de la cantante, acompañándolo con fotos y letras de las canciones.
El sencillo principal, "Obsessed", fue presentado en agosto de 2009 en el programa estadounidense America's Got Talent. Escrita y producida por Mariah Carey, Terius "The-Dream" Nash y Christopher "Tricky" Stewart con influencias del R&B y el hip-hop, se aupó al séptimo puesto de la lista Billboard Hot 100. El vídeo fue realizado por el director Brett Ratner y en él
podemos ver a Carey interpretándose a sí misma y a un acosador que la persigue vestido con sudadera y capucha
. Dicha imagen creó cierta polémica, ya que dicha vestimenta suele ser habitual en el rapero Emienm, con quien Mariah estuvo saliendo durante unos meses antes de publicar este álbum, en una etapa de su vida en que parecía bastante descentrada, por lo que se vio la canción como un mensaje hacia el rapero.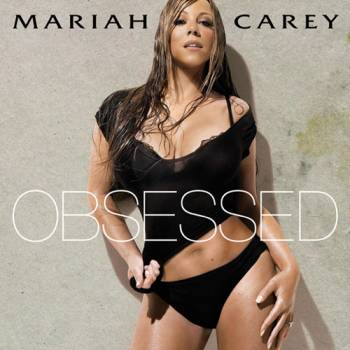 En enero de 2010 Mariah Carey inició una gira para promocionar el álbum, "Angels Advocate Tour,
una gira en la que la artista interpretaba temas clásicos de su repertorio junto a las nuevas canciones que componen "Memoirs of an Imperfect Angel"
.
El álbum
debutó en el tercer puesto de la lista Billboard Billboard 200
, con más de 160.000 copias vendidas durante su primera semana, obteniendo la certificación de oro poco después, al haber alcanzado ventas superiores al medio millón de copias.
A pesar de todo, este álbum de Mariah Carey no obtuvo el reconocimiento de su anterior trabajo, "
E=MC2
", que se aupó en el primer puesto de las listas, consiguiendo el disco de platino, vendiendo más de 450.000 copias sólo en su primera semana.
Disco 1
Disco 2