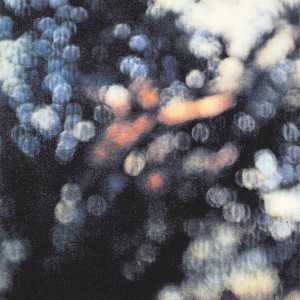 La puntuación está basada en 26 votos.
Listado de canciones
8 Comentarios de los usuarios
Belen: Pink Floyd es lo mejor
: el menos bueno de sus lp sus criticas fueron feroces
paco: Con este disco... empiezan a acercarse al sonido mas comercial, por eso fueron criticados, pero es el inicio de lo que seria The Dark Side Of The Moon, para mi muy buen disco....
: uno de los mejorees lp de floyd lejos, escuchenlo fumados o con unas birras encima relajense y escuchen la musica poesia etc etc escuhen pink floyd lokooooooo
josema1807: NO LO CONOCI EN SU MOMENTO, TENIA 15 AÑOS. ME GUSTA PORQUE ES MUSICA "NUEVA" !!!. SOBRE TODO, LOS TEMAS 5 6 Y 8
juan: este disco fue menospreciado.en la epoca.nadie estaba de acuerdo con este trabajo.quizas contribuyo,que esta entre meddle,y dark side of the moon
a/x: el sonido es lo mas sercano ala respiracion de dios y la letra nos ase bajar a los susurros de los mortales con la mirada hacia arriba hacia dios susurrando el sonido de pink
BRILLO: LO TENGO EN VINILO Y EN CD. EL VINILO TIENE 100's DE ESCUCHAS Y OTROS TANTOS GUATEQUES SETENTEROS; EL CD LO HE COMPRADO ESTA MAÑANA (07-01-2014). PINK FLOYD Y KING CRIMSON, GRUPOS IRREPETIBLES EN LA VIDA.